What happens on collection day?
It's time to discover how your caravan or motorhome works and drive off into a world of freedom, flexibility and fun.
Collecting your first caravan should be a special event; so when the big day finally arrives our comprehensive and practical Handover Policy helps to make the experience both informative and enjoyable.
Our experienced team will spend time with you to make sure that you fully understand how your caravan works before you tow it away.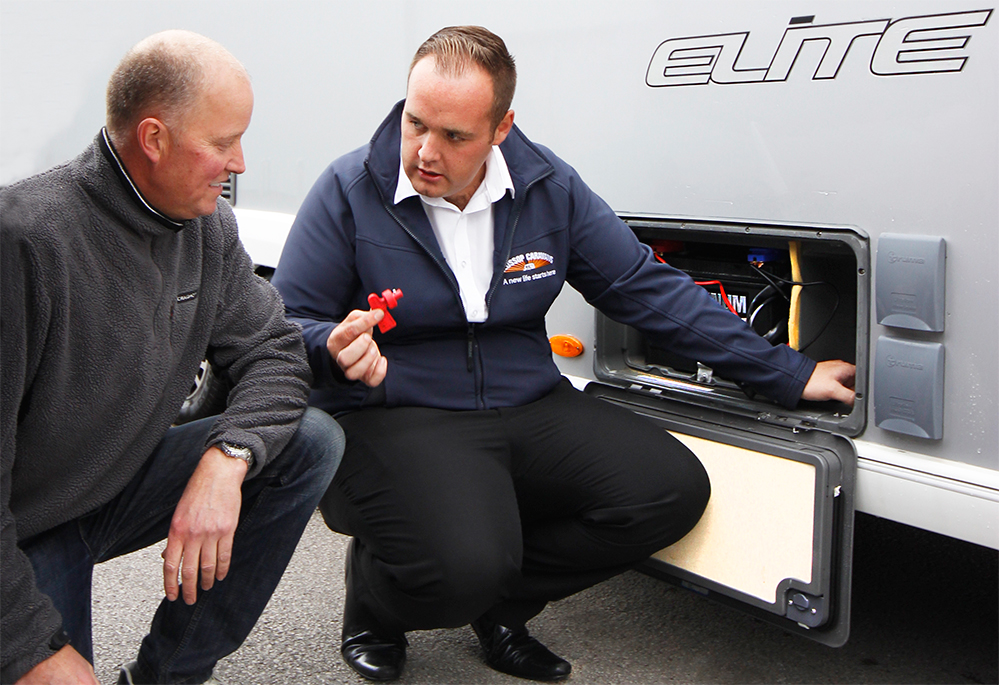 Connect gas bottles, the battery, mains hook-up and water
Use control panels for the fridge, water and space heating
Use the cooker
Make up beds in seating areas
Fill the toilet flush tank and empty the cassette
Drain the water system for winter
Wind corner steadies up and down
Hitch the caravan on and off the car
You will be given a one-to-one, step-by-step guide. Ask as many questions as you need to fully understand what you are doing.
To give you extra confidence, you can even have a free overnight stay at our Glossop showroom to familarise yourself with all the controls in your new home from home and you're welcome to bring your dog too.
Our overnight stay area has a mains electricity hook-up, gas and water points. You can walk off site to the nearby supermarket and pubs serving food.
If you have any queries, you can raise them with our helpful engineers and despatchers the following day. Then it's a matter of hitching on, heading out and looking forward to your first great adventure!
Download our First Time Buyer Magazine here