With over 4,000 products to choose from, our Accessories shop is a great hit with our existing and new customers alike. We stock all the essentials that you need to make your caravan a comfortable and safe holiday space. We also stock a range of products that just make life in your home-from-home, a little more pleasurable. Well-known and trusted brands can be seen throughout the store.
If you have purchased your caravan or motorhome from Glossop Caravans, you will have received a VIP Card; this entitles you to a 10% discount on many of the items on display in our store. As preferred dealers with the Camping and Caravanning Club, we are pleased to offer a 10% discount to Club members too. Remember to bring either your membership card or your VIP card with you to claim your discount.
We look forward to welcoming you to our bright and spacious shop; browse at your leisure and get all the help you need from our friendly and knowledgeable staff.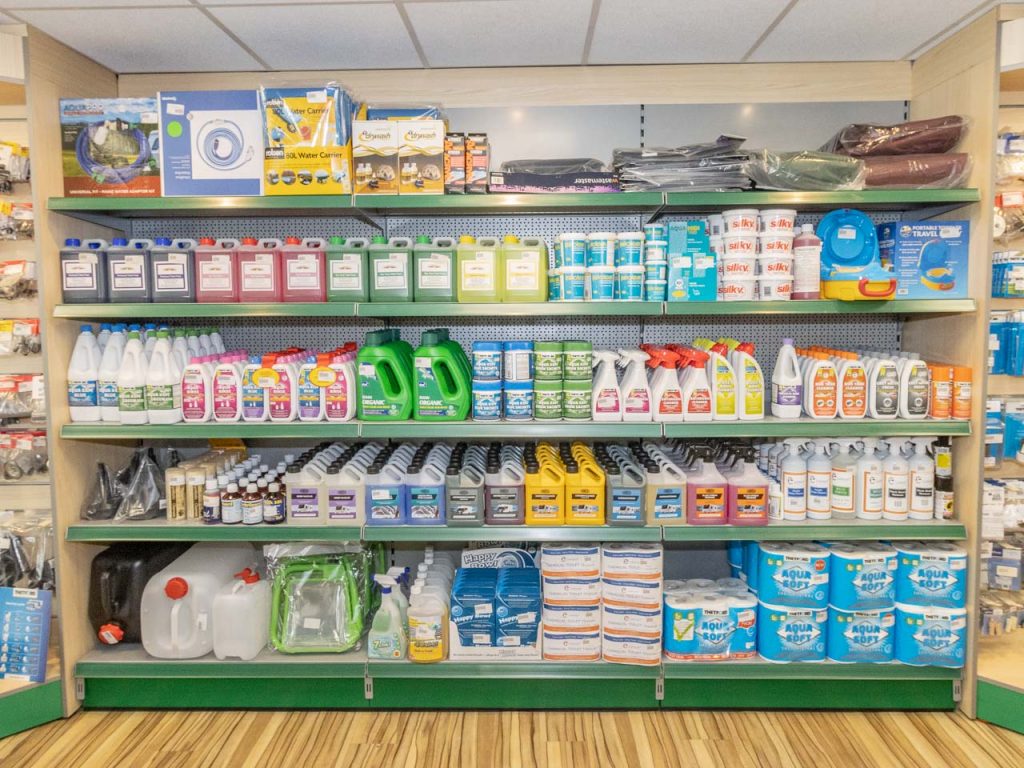 Cleaning Products
Help to keep your caravan or motorhome in tip top condition with specially designed cleaning products. Whether you are preparing for winter hibernation, getting ready for a new season, or doing regular maintenance, we have everything you need to care for your leisure vehicle.
Children's Corner
We have a great selection of fun items to keep the little ones happy. From character plate sets and drinking glasses to toys.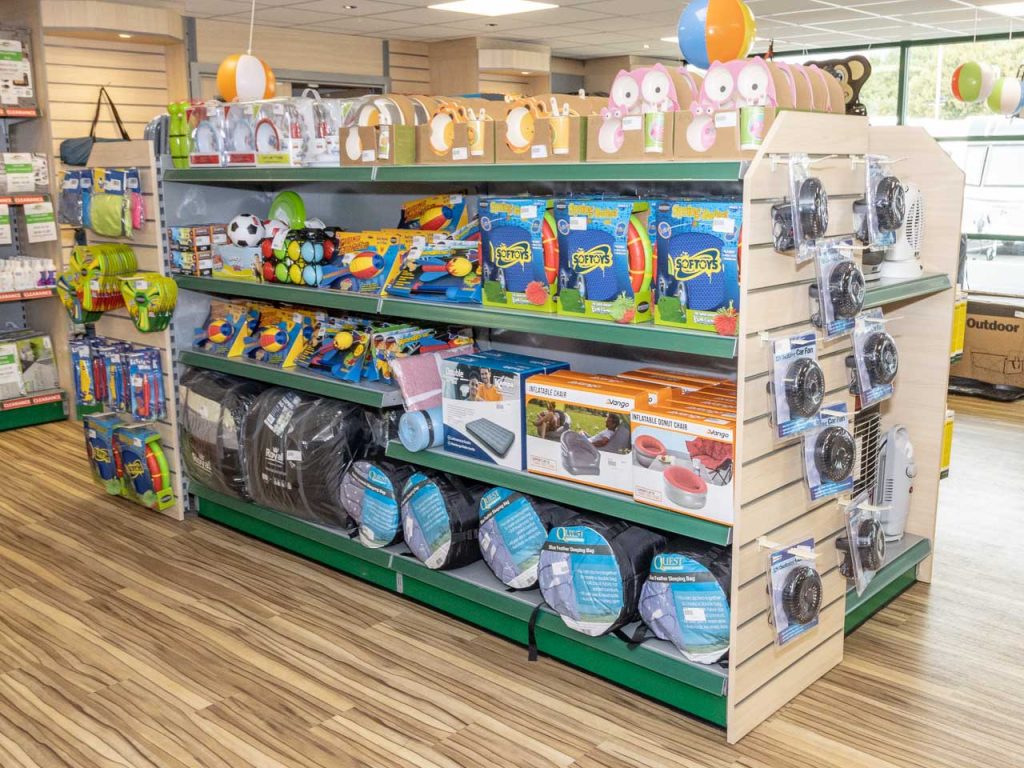 Gas, Water & Electrical
Many touring sites offer convenient power and water supply direct to your pitch. Make sure that you have the appropriate cables and feeds to take advantage of this. We stock a full range.
Going off grid? Make sure that you are powered – leisure batteries can be used to provide light, heat, hot water, and cooking facilities.
Water carriers of different types are available for the times you have to bring it from the tap. Ensure that your water system is regularly maintained to keep our water quality healthy.
We stock propane and butane gas and related attachments. There is currently a worldwide shortage of gas bottles at the moment and we are temporarily only allowed to exchange bottles and not able to issue any new contracts. We apologise for any inconvenience this may cause.
Covers
Help to keep your caravan protected from bad weather by fitting a caravan cover whilst it's in storage. We stock a range of Quest covers that fit all makes and models including the 8-foot-wide vans.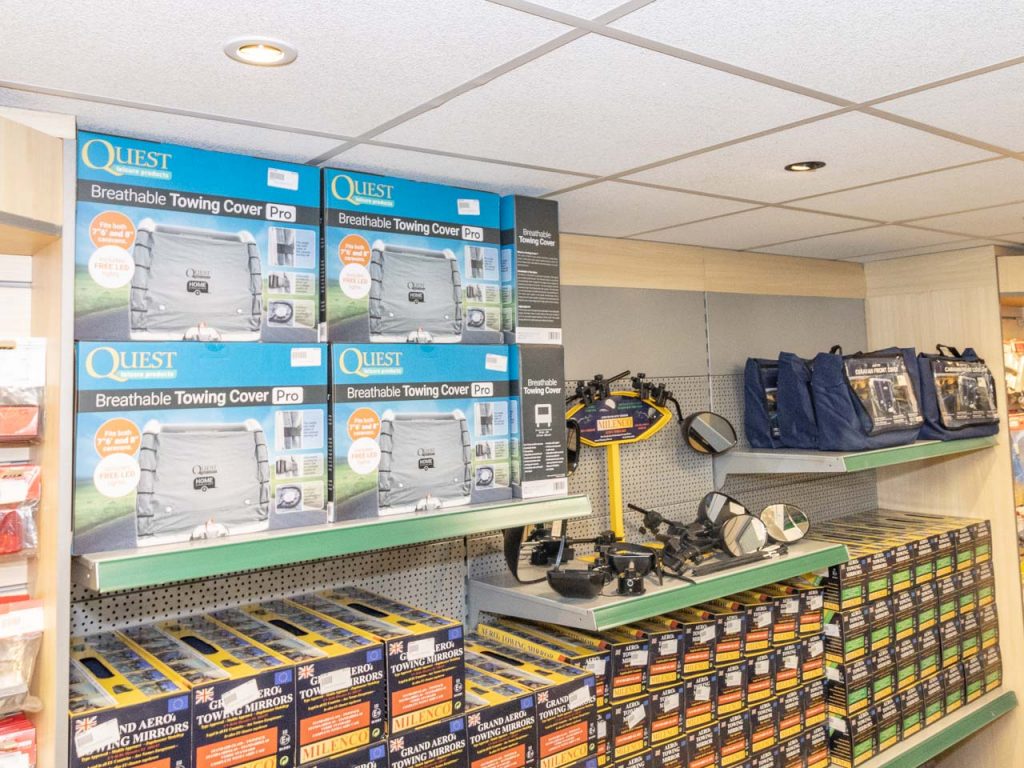 Pets Corner
We have a wide range of accessories to cater for our furry friends, from squeaky balls to dog anchors to secure your pets, and even dog treats.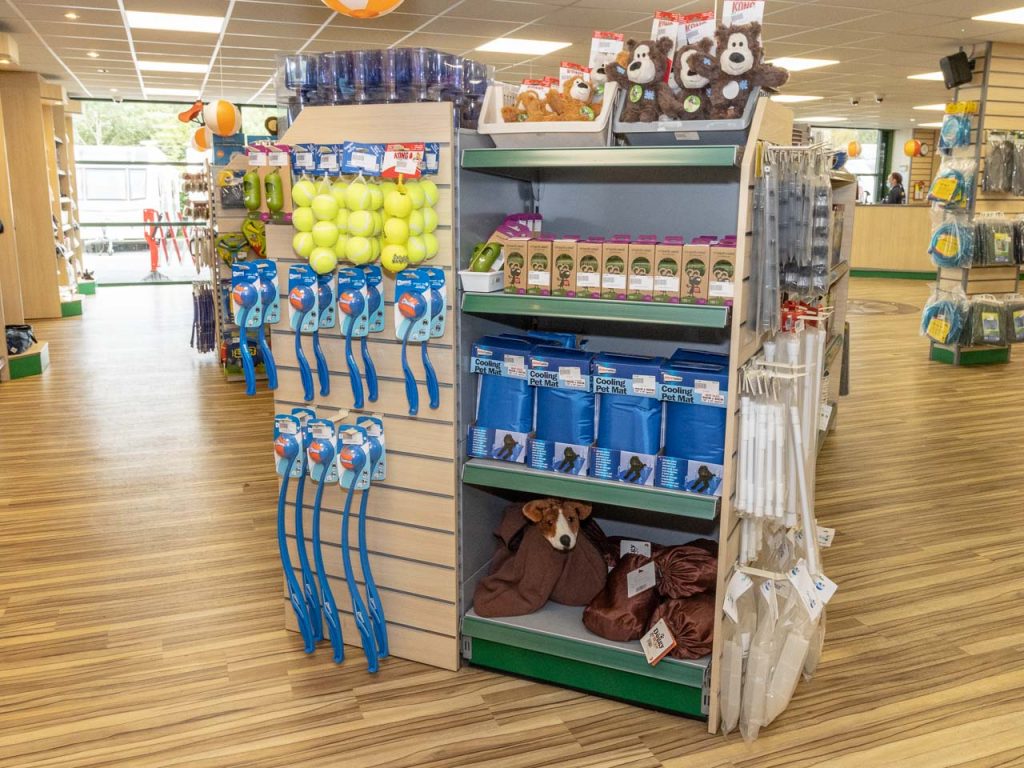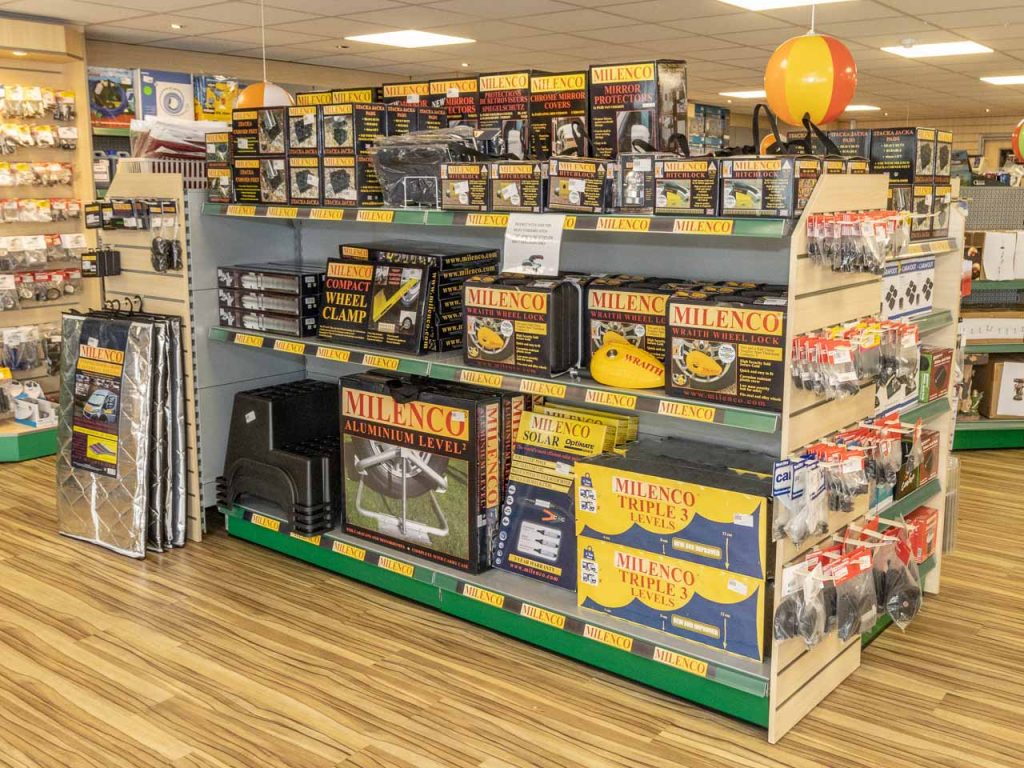 Security
Protect your holiday investment! Keep your caravan safe and secure all year round, on site or in storage. Many insurers require security products to be fitted – check out our full range.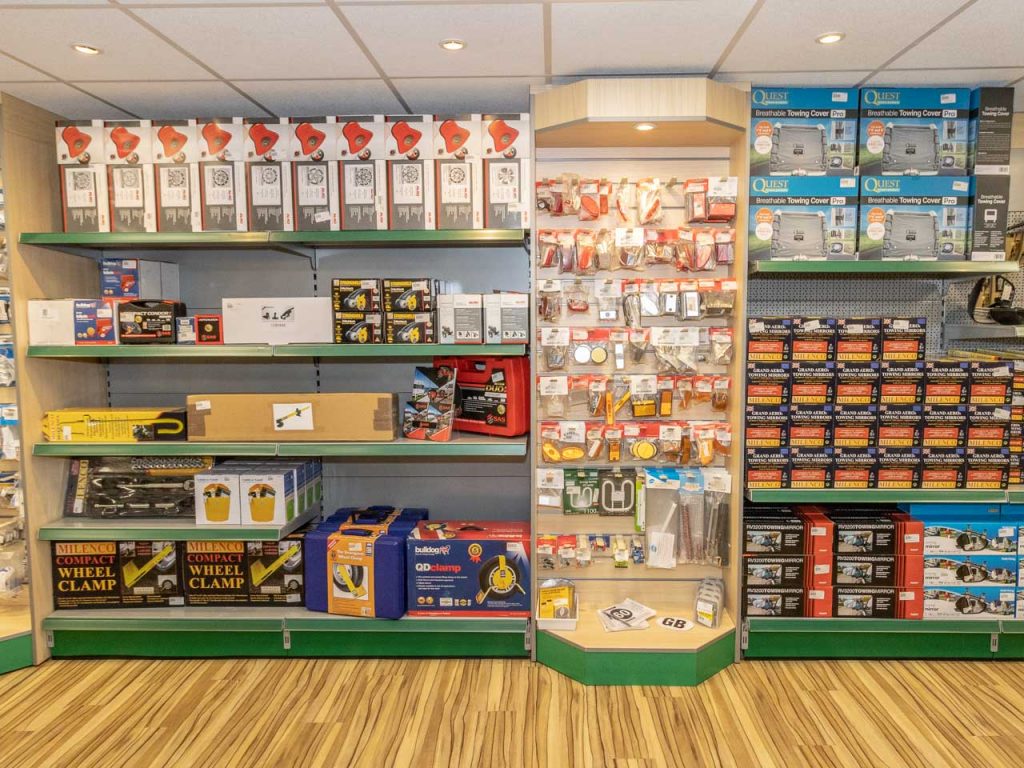 Towing
Stay on the right side of regulations and make sure you have a clear view of the road around you whilst towing. We stock a variety of towing mirrors to suit most towing vehicles.
TV & Entertainment
Don't miss out on your favourite soap or documentary whilst on holiday. We stock Avtex TVs, and Maxview Satellite systems.